M
ussoorie also branded as 'Queen of Hills' is known for its unparalleled beauty, peaceful environment and also its nightlife that go all night long.
Wait! What? You find it odd. NO! News Flash!!!!! Its true, its time you update and be a part of it.
Let's face it!
We all love and prefer to have an amazing nightlife than to just warm blankets, be it cities where its more awaited and acknowledged or be it between mountains.
Glam nights, boozy moves, and thrilling music is all night owls crave for.
Mussoorie is a stand out amongst the hill stations of Uttarakhand. A major Charmer in the eyes of honeymooners, backpackers and being just 300km away from capital, a perfect lounging hub for college students, corporate slaves and even-aged patrons.
While your day in Mussoorie is spent visiting Kempty falls, roving in company garden, haggling in Mall road and lastly seeing the sunset but when the night dawns upon all u want is to unwind with some shaam ka jaam while grooving to some classic music.
If you are a night owl, who like to live it big, then we have got a perfect place to make your nights in mussoorie memorable and groovy as hell.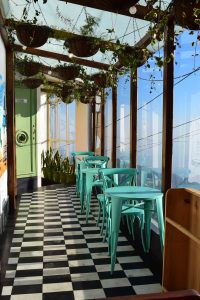 The Glen, situated on the lanes of mall road, this place is just the land of nod.
With classy yet retro décor, checkered flooring, polished furnishing and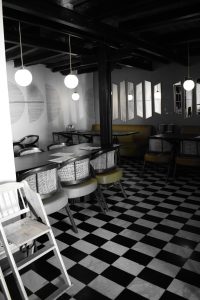 a darn view to the perfectly lit doon valley, this place is the perfect place in Mussoorie.
Serving as a Restro café in the daylight with amazing and delectable food and turning into a powerball and a night lifter post with live music, quirky cocktails and the unmatchable great food.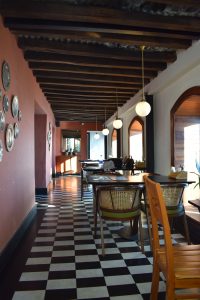 Talking about food this place has the best menu for a wholesome and fulfilling lunch or dinner.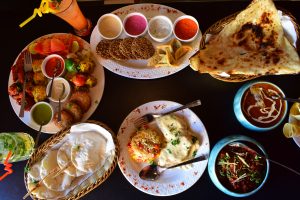 Serving some amazing food with exotic cuisine  this place aces the gastronomical competition in the city.   Bhuna Gosht, Dal Makhani, Thai Red Curry, Mezze Platter are their must haves .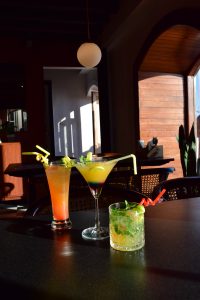 They also ace in serving some authentic cocktails to warm you up in the full-blown winters of Mussoorie.
This place holds live music hosted by local yet gifted musicians everyday as the sun sets but the weekends are extra special with vibes to debauch you and paint you all red. If you are planning on visiting on weekends, then make sure you book a table prior!
LOCATION:
COST FOR TWO- Rs 800/-